A group of scientists obtain a fossilised eyelash of the legendary Pokémon, Mew, and clone it to create a supersoldier named Mewtwo. The project is successful as it awakens, but upon learning the scientists plan to treat him as an experiment, Mewtwo unleashes his psychic powers and destroys the laboratory Giovanni, leader of Team Rocket and the project's benefactor, convinces Mewtwo to work with him to hone his powers.
379 users added this.
Ash is a young boy who has always dreamed of becoming a Pokemon trainer. At age 11 he is gifted his first Pokemon, Pikachu, from Professor Oak.
9335 users added this.
Little Witch Academia, continued from the movie and rewritten
521 users added this.
Digimon Frontier introduces a new universe in the Digimon fandom. Five kids from the Real World have been called to the Digital World to acquire the "legendary spirits" to save the Digital World from one of the 3 Holy Angels, Cherubimon, who has revolted against the other two.
1700 users added this.

Bulma is a girl in search of the mystical dragonballs that when brought together grant any wish. In her search she bumps into the owner of one of these balls, a strange boy named Goku.
8441 users added this.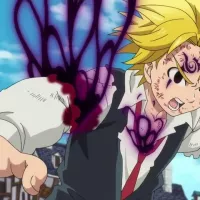 The "Seven Deadly Sins," a group of evil knights who conspired to overthrow the kingdom of Britannia, were said to have been eradicated by the Holy Knights, although some claim that they still live. Ten years later, the Holy Knights have staged a Coup d'état and assassinated the king, becoming the new, tyrannical rulers of the kingdom.
6810 users added this.
Ani.me's official listing has the Boruto: Naruto Next Generations storyline, reviews, and Boruto: Naruto Next Generations pictures that you need. Get to know everything about this Manga show.
1298 users added this.
Yamato, Naruto Uzumaki, Sakura Haruno, and Sai are assigned on a mission to capture Mukade, a missing-nin. They all have chakra-knives, which are uniquely-designed trench knives that allow a ninja to infuse their chakra with it to produce an added effect.
5095 users added this.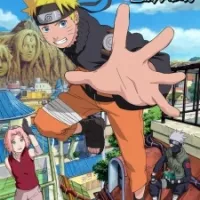 Naruto: Shippuuden is the continuation of the original animated TV series Naruto.The story revolves around an older and slightly more matured Uzumaki Naruto and his quest to save his friend Uchiha Sasuke from the grips of the snake-like Shinobi, Orochimaru.
26585 users added this.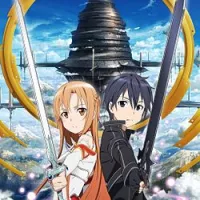 In the year 2022, the gaming industry has reached a new height after the development of the NerveGear, a helmet-like controller that allows the user to fully dive their senses into the world of virtual reality. After a closed beta with only 1,000 testers, the Virtual Reality MMORPG Sword Art Online is launched.
29168 users added this.
When a great demon fox attacked Hidden Leaf Village, a powerful man known as the 4th Hokage had sealed the demon inside a newborn named Naruto, who then grew up detested by his fellow Leaf villagers. As a child, Naruto is isolated from the Konoha community, who regards him as if he was the Nine-Tails.
28758 users added this.
There once was a man named Gold Rodger, a pirate, and he was given the glorious title: 'King of the Pirates' for possessing the legendary treasure, One Piece. He had fame, fortune, and power, until one day, he caught and brought to the execution tower to be executed.
22119 users added this.
Ani.me's official listing has the Beyblade Burst storyline, reviews, and Beyblade Burst pictures that you need. Get to know everything about this Television Series show.
93 users added this.
Seven kids at summer camp are unexpectedly transported by digivices to a colorful and enigmatic world. Lost and alone, they are befriended by small digital monsters, Digimons.
4883 users added this.