Koukou Debut [Manga]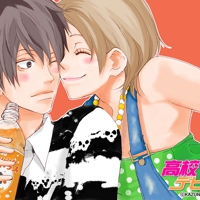 Plot Summary
You are viewing an unapproved revision.
Haruna Nagashima gave her all to softball in middle school, now that she has made her high school debut, she has decided to give her all for a new goal: getting a boyfriend and falling in love. However, she has one small problem—since she never paid any attention to fashion or trends in middle school, she has no idea how to go about attracting her yet-to-be-found love. But a chance encounter with the popular Yoh Komiyama provides her with the opportunity she needs. If he coaches her in how to become attractive, surely she can find herself a boyfriend. He agrees to coach Haruna after her great persistence but on one condition: she mustn't fall in love with him.
14 users added this.
Read By
Comments