A web-series anime by Rooster Teeth about four girls who start attending a school for raising Hunters against the Grim and other threats to the fragile peace of the world. Generally considered to be the first "'anime-styled' anime" of the west to go to Japan.
2258 users added this.
In a world where having superpowers is the norm, heroes fight day and night against the villains who terrorize the populace in order to keep peace and order in the society. The story follows a seemingly bland but extremely powerful individual named Saitama, who initially fights as a hero for fun.
14839 users added this.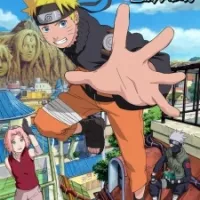 Naruto: Shippuuden is the continuation of the original animated TV series Naruto.The story revolves around an older and slightly more matured Uzumaki Naruto and his quest to save his friend Uchiha Sasuke from the grips of the snake-like Shinobi, Orochimaru.
24362 users added this.