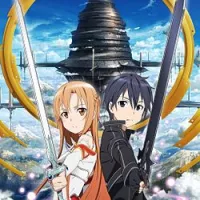 In the year 2022, the gaming industry has reached a new height after the development of the NerveGear, a helmet-like controller that allows the user to fully dive their senses into the world of virtual reality. After a closed beta with only 1,000 testers, the Virtual Reality MMORPG Sword Art Online is launched.
28730 users added this.
Three middle school girls are overjoyed to be soon graduating to high school status, and they sneak into their new high school, a private school, for a peak a day before their admission. But everything starts to get out of control when they meet three other middle schoolers who mistake them for high school students and start calling them Senpai.
161 users added this.