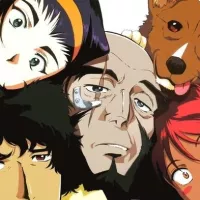 See You Space Cowboy is the titular theme of this space odyssey action show, Cowboy Bebop. Earning bounty rewards is one of the few profitable jobs outside of crime in the solar system - and Spike and Jet are just doing their work as they get mixed up with even more interesting people.
13676 users added this.
Naota is a normal Japanese 6th grade boy, cynical about life and just wanting to be left alone. But his older brother leaves for America to play baseball, leaving his homeless 17 year old girlfriend Mamimi behind.
4259 users added this.
Ani.me's official listing has the FLCL storyline, reviews, and FLCL pictures that you need. Get to know everything about this Manga show.
192 users added this.