Something about me:
Name: Stranger / Neko hunter
Age: 25
Height: 185cm / 6 feet or so
Favorite Anime:
- Fate/stay night (EVERYTHING FROM THAT UNIVERSE)
- Oregairu (Im Hikigaya Hachiman)
- Sword Art Online (Only till season 5)
- Hyouka (Im Houtarou Oreki XD…)
- Flying Witch
Yes most of what I watch is completely strange or unknown to many but I'm a different person (Weirdo u can ask BlackHeart she knows)
Favorite character: Hikigaya Hachiman and Houtarou Oreki they remind me of me
Games: Many I play but most favorite are
- Any Legend of Zelda game
- Witcher 3 – and others
- Skyrim – anything RPG XD
- Random city builders (yes I grew up playing Red Alert 2 so that's why I like them XD)
- Mario Kart my preferred racing game.
- Smash my preferred fighting game. (I suck at it)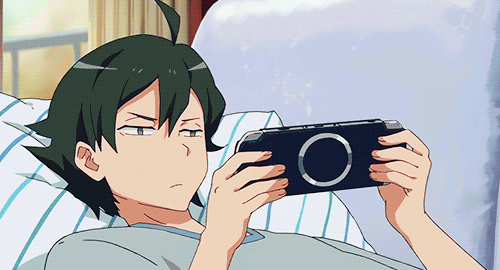 Hobbies:
- Gaming
- Cooking
- Woodworking
- Occasional streaming https://www.twitch.tv/uzimachi3
- Collecting anime figures, novels, mangas etc.
- Reading tho not so many.
Music is anything anime or video game related not realy into whats popular
Im a quiet person but can talk im not a ROBOT lol , do add if u wana chat or game.
Not a conversation starter here XD sry ppl who add me but that's who I am.
Have a great day / night. And Thank you for reading.