Ani.me's official listing has the Nanbaka storyline, reviews, and Nanbaka pictures that you need. Get to know everything about this Television Series show.
568 users added this.
Ten years ago, an inscrutable and abnormal territory known as Hell's Gate appeared in Tokyo, altering the sky and wreaking havoc on the landscape. The heavenly bodies disappeared, replaced by false stars.
6902 users added this.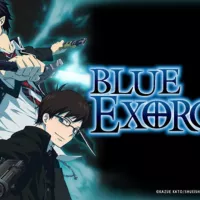 The story revolves around Rin Okumura, a teenager possessing abnormal strength and endurance who, along with his younger twin brother Yukio, was raised by Father Shiro Fujimoto. Soon after Yukio departs to study at the prestigious True Cross Academy, Rin learns that he is the son of Satan, the strongest of all demons.
12141 users added this.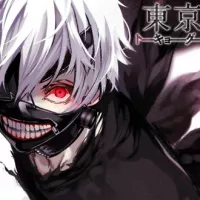 The suspense horror/dark fantasy story is set in Tokyo, which is haunted by mysterious "ghouls" who are devouring humans. People are gripped by the fear of these ghouls whose identities are masked in mystery.
18173 users added this.
A year after escaping Sword Art Online, Kazuto Kirigaya has been settling back into the real world. However, his peace is short-lived as a new incident occurs in a game called Gun Gale Online, where a player by the name of Death Gun appears to be killing people in the real world by shooting them in-game.
2658 users added this.
One day, a flood of magical cards rained down from the sky and were collected by unsuspecting children. Unaware of the great power of the cards, the children created an exciting new game called Bakugan Battle Brawlers - but once they began to play it, they discovered that the monsters were real!
295 users added this.
Shirahama Kenichi is an average student who has earned the nickname "Weak Legs" from always getting bullied. One day he meets a cute girl named Furinji Miu who helps him build the courage to begin training at a mysterious dojo where she lives.
244 users added this.
Ruthless and an unstoppable mercenary, Train Heartnet completes his jobs with deadly accuracy. Donning the nickname "Black Cat", he works for a powerful underground secret organization called Chronos.
3245 users added this.
Orphaned American boy Joey lives with his grandmother, working at a restaurant in the West Coast city of Center City, while going to school. Upon hearing of a new toy robot called the Heybo, Joey believes that getting one will make his life better, turning him into a hero to protect his friends and family.
99 users added this.
Dee Laytner and Randy "Ryo" Maclane are two New York cops taking a needed vacation in England. Dee has very strong feelings for Ryo and wants to take this chance to advance their relationship (and if he's lucky, maybe seduce Ryo).
18 users added this.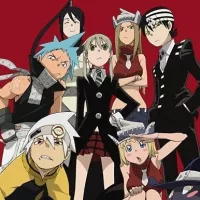 Shibusen, standing for Death Weapon Meister Academy (DWMA) the technical school for Reaper Armsmasters that operates from the deepest recesses of all the corners of the world, in order to prevent the second coming of the so-called Demon God who is feared upon bringing destruction of all humankind and envelop the world with nothing but madness and darkness. The reaper built this agency for weapons and for those who will be trained to wield them.
24332 users added this.