In the year 2022, the Virtual reality Massive Multiplayer Online Role-Playing Game (VRMMORPG) Sword Art Online (SAO) is released. With the Nerve Gear, a VR Helmet that stimulates the user's five senses via their brain, players can experience and control their in-game characters with their minds.
6287 users added this.
It's a new school year and Ryuuji Takasu discovers not only is he in the same class as his best friend, Yusaku Kitamura, but also Minori Kukshieda whom he's had an undisclosed crush on for quite some time. Ryuuji, the main character, runs into Aisaka Taiga who happens to live next door.
13607 users added this.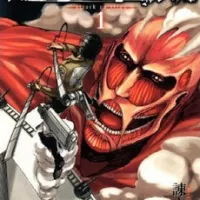 Attack on Titan (literally translated as "Advancing Giants") is a Japanese manga series, and now an anime, originally written and illustrated by Hajime Isayama. The story centers around the lives of Eren Yeager, his adoptive sister Mikasa Ackerman, and their friend Armin Arlert, who live in a world where the remnants of the human population live inside cities surrounded by enormous walls due to the sudden appearance of the Titans, gigantic humanoid creatures who devour humans seemingly without reason.
30188 users added this.
The story of Death Note revolves around a high school student called Yagami Light. His life changed when he saw a supernatural notebook that fell from the sky.
30854 users added this.
This heart-warming story by famed and beloved director Miyazaki centers around Ponyo, a tiny fish-girl who dreams of being human. Reminiscent of classic story "The Little Mermaid", she is washed ashore and rescued by a young boy, Sosuke, but despite their friendship she simply has to return to the oceans.
6211 users added this.
Chihiro and her family are on their way to their new house in the suburbs when her father decides to take a shortcut along a lonely-looking dirt road. After getting out of the car and walking along a path for a while, they discover an open-air restaurant filled with food but with no workers or customers present.
15798 users added this.
A group of high school teenagers are suprised one day to find that the citizens of Tokyo are turning into zombies. They band together to stay alive and escape.
11890 users added this.
Kuroki Tomoko is a super popular, high school girl who has had 50 years of dating experience and 100 boys… in the Otome game world. In the real world, she is a 15-year-old shut in who has all of the qualities of a "mojo" (a gloomy or unpopular woman).
3291 users added this.

Oreki Houtarou is a minimalistic high school boy. One day, he joins the Classic Literature Club at his elder sister's request.
1158 users added this.
This romantic comedy revolves around an antisocial high school student named Hikigaya Hachiman with a distorted view on life and no friends or girlfriend. When he see his classmates talking excitedly about living their adolescent lives, he mutters, They're a bunch of liars.
743 users added this.
The story is set in Heavenly Host Elementary School, an elementary school that was torn down following the murders and disappearances of several of its staff and students. By the start of the story, another school called Kisaragi Academy has been built over the elementary school site.
489 users added this.
When a great demon fox attacked Hidden Leaf Village, a powerful man known as the 4th Hokage had sealed the demon inside a newborn named Naruto, who then grew up detested by his fellow Leaf villagers. As a child, Naruto is isolated from the Konoha community, who regards him as if he was the Nine-Tails.
28302 users added this.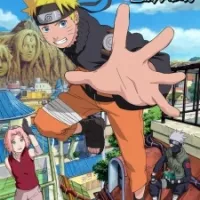 Naruto: Shippuuden is the continuation of the original animated TV series Naruto.The story revolves around an older and slightly more matured Uzumaki Naruto and his quest to save his friend Uchiha Sasuke from the grips of the snake-like Shinobi, Orochimaru.
26183 users added this.