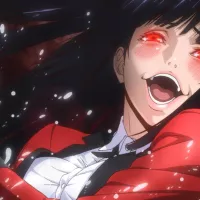 Hyakkaou Private Academy. An institution for the privileged with a very peculiar curriculum.
2240 users added this.
Gon is a young boy who wants to be a Hunter. There are various types of Hunters in his world, and being a Hunter gives one certain privileges.
12468 users added this.
Sora and Shiro are a pair of siblings, brother and sister, who are well known as brilliant. Yet they are NEETs - useless to society, and (Not in Education, Employment, or Training) - and even worse they are completely house-locked shut-ins (hikikomori!
10689 users added this.
Chihiro and her family are on their way to their new house in the suburbs when her father decides to take a shortcut along a lonely-looking dirt road. After getting out of the car and walking along a path for a while, they discover an open-air restaurant filled with food but with no workers or customers present.
15161 users added this.
Two young girls, Mei and Satsuki, move into a new home that is close to the hospital that their mother is in. In their yard is an extremely large tree which is home to three Totoros, gods of the forest.
2105 users added this.
Kuroki Tomoko is a super popular, high school girl who has had 50 years of dating experience and 100 boys… in the Otome game world. In the real world, she is a 15-year-old shut in who has all of the qualities of a "mojo" (a gloomy or unpopular woman).
3226 users added this.
Peach Girl: Because True Love is skin deep What makes you attracted to a person? Is it because of her pretty face?
2203 users added this.

Ani.me's official listing has the Seven Deadly Sins storyline, reviews, and Seven Deadly Sins pictures that you need. Get to know everything about this Television Series show.
765 users added this.
Misaki Ayuzawa is the first female student council president at a once all boys school turned co-ed. She rules the school with strict discipline demeanor.
2357 users added this.
Princess Jellyfish centers around Amamizukan, an apartment building in Tokyo, where the only tenants are otaku women, and where no men are allowed. While each character has her own particular fixation, the protagonist is Tsukimi Kurashita, whose love of jellyfish stems from memories of her deceased mother taking her to an aquarium and linking the lace-like tendrils of jellyfish to the dresses of princesses.
888 users added this.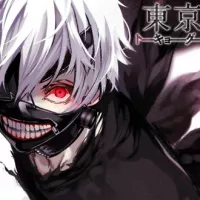 The suspense horror/dark fantasy story is set in Tokyo, which is haunted by mysterious "ghouls" who are devouring humans. People are gripped by the fear of these ghouls whose identities are masked in mystery.
17360 users added this.
* Based on a shoujo manga by <a href="http://anidb.net/cr1312">Peach Pit</a>, serialised in Nakayoshi.
401 users added this.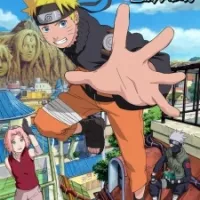 Naruto: Shippuuden is the continuation of the original animated TV series Naruto.The story revolves around an older and slightly more matured Uzumaki Naruto and his quest to save his friend Uchiha Sasuke from the grips of the snake-like Shinobi, Orochimaru.
25260 users added this.