The End of Evangelion (??
1526 users added this.
In 2015 huge, tremendously powerful alien war machines return to Tokyo. The only hope for Mankind's survival lies in the Evangelion, a humanoid fighting machine developed by NERV, a special United Nations agency.
7410 users added this.
In the post-apocalyptic future, large parts of the world have been swallowed up by forests of poisonous fungi. The remaining humans live near the fungus and its monstrous insectoid inhabitants, trying to prevent its spread.
1229 users added this.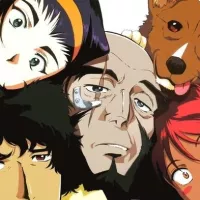 See You Space Cowboy is the titular theme of this space odyssey action show, Cowboy Bebop. Earning bounty rewards is one of the few profitable jobs outside of crime in the solar system - and Spike and Jet are just doing their work as they get mixed up with even more interesting people.
13934 users added this.
Nineteen-year-old college student Hana meets a young man who sneaks into her classes for lessons and falls in love with him immediately. They soon start dating.
1072 users added this.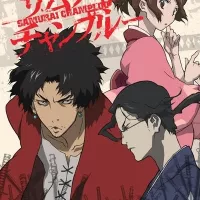 After accidentally killing a government official's son during their fight, Mugen and Jin are seized, and are sentenced for execution. Fuu successfully saves the two warriors, and hires them to accompany her during her search for a samurai "who smells of sunflowers" which may lead to her father.
13295 users added this.
Directed by Ootomo Katsuhiro of Memories and Steamboy. In the year 2019, thirty-one years after World War III, the authority of Neo-Tokyo is waging a constant battle against Underground rebels.
3715 users added this.
It's a new school year and Ryuuji Takasu discovers not only is he in the same class as his best friend, Yusaku Kitamura, but also Minori Kukshieda whom he's had an undisclosed crush on for quite some time. Ryuuji, the main character, runs into Aisaka Taiga who happens to live next door.
12412 users added this.
YuYu Hakusho (??
1812 users added this.
Naota is a normal Japanese 6th grade boy, cynical about life and just wanting to be left alone. But his older brother leaves for America to play baseball, leaving his homeless 17 year old girlfriend Mamimi behind.
4313 users added this.
Kuroki Tomoko is a super popular, high school girl who has had 50 years of dating experience and 100 boys… in the Otome game world. In the real world, she is a 15-year-old shut in who has all of the qualities of a "mojo" (a gloomy or unpopular woman).
3084 users added this.
Takasu Ryuuji has learned the hard way that appearances can be deceiving. For despite his inwardly sweet personality, his naturally sharp gaze and aggressive features give him the air of a delinquent thug, putting his chances at making new friends, let alone a girlfriend, next to zilch.
519 users added this.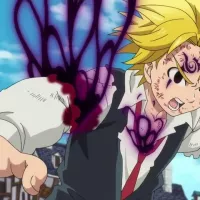 The "Seven Deadly Sins," a group of evil knights who conspired to overthrow the kingdom of Britannia, were said to have been eradicated by the Holy Knights, although some claim that they still live. Ten years later, the Holy Knights have staged a Coup d'état and assassinated the king, becoming the new, tyrannical rulers of the kingdom.
5524 users added this.