The ghouls of Anteiku invaded the Aogiri's site in order to rescue Kaneki Ken who is being tortured. Due to provocation, he unleashed greater power enough to defeat Yamori.
4162 users added this.
Kageyama Shigeo (a.k.
4447 users added this.
The Helpful Fox Senko-san is a Japanese comedy manga series by Rimukoro. It has been serialized online via Kadokawa Shoten's Comic Newtype website since October 2017 and has been collected in five tankōbon volumes.
468 users added this.

Magic Knights are modern magic-users who fight with weapons converted from their souls. Ikki Kurogane goes to a school for these Magic Knights, but he is the "Failed Knight" or "Worst One" who is failing because he has no magical skills.
439 users added this.
After enrolling at the Constant Magic Academy, Akuto Sai discovers he's not just a gifted student with magical powers; he's destined to become the Demon King. And though he's not that crazy about the idea, it drives the girls wild!
551 users added this.
In a world where having superpowers is the norm, heroes fight day and night against the villains who terrorize the populace in order to keep peace and order in the society. The story follows a seemingly bland but extremely powerful individual named Saitama, who initially fights as a hero for fun.
16049 users added this.
The story of Death Note revolves around a high school student called Yagami Light. His life changed when he saw a supernatural notebook that fell from the sky.
30184 users added this.
The Genocyber:a nightmarish combination of cybernetics and psychic potential. At its core: the tortured souls of two human beings.
48 users added this.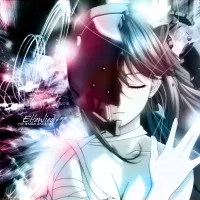 Mutated homo sapiens that have a dangerous telekinetic power is being captured and isolated in laboratories by the government. One of the sixth-sense-possessing humanoids escapes loses her memories and winds up living with a boy from her past.
13666 users added this.

Ani.me's official listing has the Tokyo Ghoul Square root of A storyline, reviews, and Tokyo Ghoul Square root of A pictures that you need. Get to know everything about this Television Series show.
697 users added this.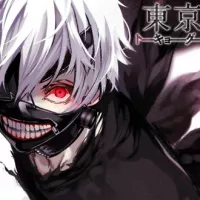 The suspense horror/dark fantasy story is set in Tokyo, which is haunted by mysterious "ghouls" who are devouring humans. People are gripped by the fear of these ghouls whose identities are masked in mystery.
17642 users added this.
The Private Aichi Symbiosis Academy was originally a high school for high-class girls. When it became co-ed, the girls, out of fear, asked to be permitted to bring weapons to school.
221 users added this.