In a world where being born with superpowers called a "Quirk" is the norm, a quirkless regular middle schooler Izuku Midoriya dreams to join the band of heroes that he grew to admire and love, and save the world. Despite being constantly bullied by his schoolmates for having no quirks, he does not give up on his dream and turns his attention into meticulous data gathering about the heroes instead.
18024 users added this.

Izuku is born normal in a world where super powersoft or "quirks" are normal. Despite this he attempts to become a hero like his childhood hero All Might and prove himself to his childhood friend by doing the hero course at the most prestigious hero academy.
1183 users added this.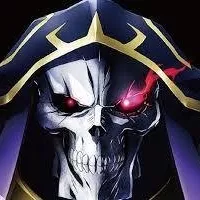 The story begins with Yggdrasil, a popular online game which is quietly shut down one day; however, the protagonist Momonga decides to not log out. Momonga is then transformed into the image of a skeleton as "the most powerful wizard.
5167 users added this.