Tough on the outside, all heart on the inside, Onizuka turned to the life of a high school teacher for less excitement and action..
5928 users added this.
The series takes place in the near future, when it is possible to instantaneously measure and quantify a person's state of mind and personality. This information is recorded and processed, and the term "Psycho-Pass" refers to a standard used to measure an individual's being.
4468 users added this.
I wish we had never met. I wish we could meet once again.
743 users added this.

Ani.me's official listing has the Your lie in April storyline, reviews, and Your lie in April pictures that you need. Get to know everything about this Television Series show.
3086 users added this.

The year is Post Disaster 323. More than 300 years after a great war between Earth and Outer colonies known as the "Calamity War", Mars has been successfully terraformed and colonized by humans.
368 users added this.
It's a new school year and Ryuuji Takasu discovers not only is he in the same class as his best friend, Yusaku Kitamura, but also Minori Kukshieda whom he's had an undisclosed crush on for quite some time. Ryuuji, the main character, runs into Aisaka Taiga who happens to live next door.
12420 users added this.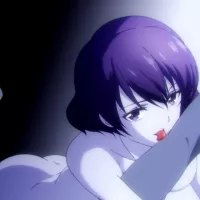 In their teenage years, few things can hurt people more than the heartaches that come with unrequited love. Such is the case for Natsuo Fujii, who has found himself entranced by his school's ever-cheerful teacher Hina.
82 users added this.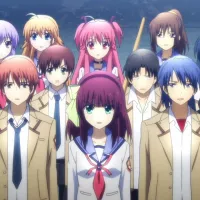 Angel Beats! takes place in an afterlife high school, which acts as limbo for teenagers who have died and experienced traumas or hardships during their lifetime.
13529 users added this.
The distant future: Humanity established the mobile fort city, Plantation, upon the ruined wasteland. Within the city were pilot quarters, Mistilteinn, otherwise known as the "Birdcage.
2927 users added this.
The school romantic comedy revolves around a second-year high school student named Sorata Kanda who lives in Sakurasou, the dormitory for problem children at Sorata's school. One day, Mashiro Shiina—a cute girl who happens to be also a cosmopolitan, brilliant artist—moves into Sakurasou.
1611 users added this.
One evening in fall, with one month left before the school festival, the last member of the ruined light music club, Haruki Kitahara, looks out the window and plays his guitar in the direction of the festival stage set up outside. This was the simple little adventure that the conscientious honor student had hoped for two and a half years to achieve before his graduation in half a year.
219 users added this.

Popular highschool freshman Hanabi Yasuraoka has been in love with her older childhood friend, now her homeroom teacher Narumi Kanai. But upon seeing Narumi's eyes after seeing the new music teacher Akane Minagawa, Hanabi instantly knows that he is in love with Akane.
213 users added this.
The End of Evangelion (??
1526 users added this.
In 2015 huge, tremendously powerful alien war machines return to Tokyo. The only hope for Mankind's survival lies in the Evangelion, a humanoid fighting machine developed by NERV, a special United Nations agency.
7414 users added this.
The end of the Neon Genesis Evangelion left many questions as to the fate of NERV, the Children, the Angels, and many other plot factors unanswered, unexplained, or otherwise hanging. To answer a legion of now befuddled Evangelion fans, Gainax remade the ending into a two-part movie known as Death and Rebirth which was to supersede episodes 25 and 26 of the television series, which then led to this movie, Death and Rebirth itself being recreated into part one of The End of Evangelion.
2101 users added this.