The story starts when a guy called Aono Tsukune fails in getting accepted to a good highschool,so he ends up going to a monster highschool.In the beggining he doesn't know the fact that the highschool where he is is a monster highschool but he realizes soon about this fact.
2885 users added this.
It's been one year since the failure of the Black Rebellion and the supposed death of Zero. Britannia has assigned Area 11 a "correctional education" status, where Elevens are made an example of by brute force, to try to prevent any future uprisings and suppress rebellious thoughts.
10712 users added this.
In this lovely coming of age tale we see the young and adventurous Pico explore himself and his future during one mysterious summer. The series is composed of three OVAs that will keep you in tears and wanting more, each tale tells one story of Pico's summer as he tries to find who he really is and the conflicting nature we see between the departure of childhood and the entering of the teenage years.
1148 users added this.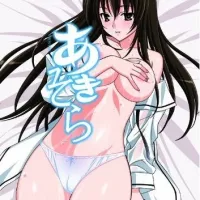 Based on Itosugi Masahiro's incest themed romantic drama manga <i>Aki Sora</i> serialised in the seinen magazine <i>Champion Red Ichigo</i>. <i>Aki Sora</i> revolves around Aoi Aki and Aoi Sora, a pair of close siblings who have shared an intimate bond since childhood.
558 users added this.
This is the game's second OVA adaption, released on May 25, 2002. Set about twelve years before the events of the original OVA, here we see Hiroko Takashiro and Reika Kitami as students at the school, and several new characters are also introduced.
606 users added this.
This OVA served as the pilot for the TV series and came bundled with the special edition of manga "Kodomo no Jikan" Vol.4.
243 users added this.
Koichi has been married for only five years and already he's got the seven-year itch. He suffers from a very boring, very ordinary life with his wife Kanako and their daughter.
211 users added this.

Ani.me's official listing has the Monster Musume storyline, reviews, and Monster Musume pictures that you need. Get to know everything about this Manga show.
85 users added this.
info from mangafox.me Adult, Comedy, Ecchi, Harem, Romance, Seinen, Slice Of Life, Supernatural Monsters—they're real, and they want to date us!
254 users added this.
In a modern world where beast people exist and live with other humans, they have a regular household where a student lives with a lamia named Miia. The student, Kurusu Kimihito, came to live with Miia because of the culture exchange that has been going on with humans and sub-species alike.
658 users added this.
Set on the fictional year of 2010, the world has been split into 3 superpowers: The Holy Britannian Empire (the Americas; also called Britannia), the Chinese Federation (Asia), and the European Union (Europe and Africa; previously known as the Euro-Universe. Also known as Europa United in Akito the Exiled).
13835 users added this.