Bloodthirsty demons lurk in the woods, and nobody dares to venture out at night, save for the demon slayer of legend. Surviving in this harsh world, young Tanjirou takes it upon himself to protect his family–until the day that everything is taken from him in a vicious slaughter.
6731 users added this.
After his master Goomonryong destroys his ki-center, Shioon leaves the world of the Murim for a normal life to which he believes his master was trying to return him. But for a boy who holds the Phoenix medallion of the Sunwoo clan and the knowledge of the Black Heaven & Earth Technique, the world of the Murim will come to him.
183 users added this.
Fullmetal Alchemist: Brotherhood, commonly referred to as FMAB is the second adaptation of the hit manga series Fullmetal Alchemist by Hiromu Arakawa. In 2003, shortly after the manga began its run, the first adaptation titled Fullmetal Alchemist was made.
25803 users added this.
There once was a man named Gold Rodger, a pirate, and he was given the glorious title: 'King of the Pirates' for possessing the legendary treasure, One Piece. He had fame, fortune, and power, until one day, he caught and brought to the execution tower to be executed.
22114 users added this.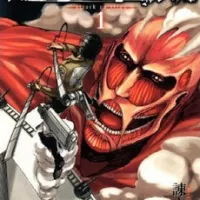 Attack on Titan (literally translated as "Advancing Giants") is a Japanese manga series, and now an anime, originally written and illustrated by Hajime Isayama. The story centers around the lives of Eren Yeager, his adoptive sister Mikasa Ackerman, and their friend Armin Arlert, who live in a world where the remnants of the human population live inside cities surrounded by enormous walls due to the sudden appearance of the Titans, gigantic humanoid creatures who devour humans seemingly without reason.
30650 users added this.
"Misaki Ayuzawa is the first female student council president at a once all-boys school turned co-ed. She rules the school with strict discipline demeanor.
721 users added this.
The story of Death Note revolves around a high school student called Yagami Light. His life changed when he saw a supernatural notebook that fell from the sky.
31308 users added this.
Kagome Higurashi, a normal 15-year-old girl, falls down a dry well--and finds herself in the feudal past, 50 years after her ancestress Kikyo imprisoned the half-human/half-demon Inu-Yasha. As the reincarnation of Kikyo, Kagome possesses a magic jewel that greatly increases the power of demons.
14699 users added this.
The "Seven Deadly Sins", a group of evil knights who conspired to overthrow the kingdom of Britannia, were said to have been eradicated by the Holy Knights, although some claim that they still live. Ten years later, the Holy Knights have staged a Coup d'état and assassinated the king, becoming the new, tyrannical rulers of the kingdom.
962 users added this.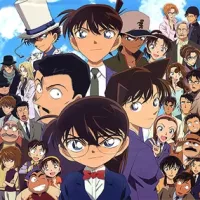 Case Closed, also known as Meitantei Conan (Detective Conan), is a Japanese detective manga series written and illustrated by Gosho Aoyama and is serialized in Weekly Shonen Sunday since 1994. The name "Case Closed" for the English language release results from "unspecified legal considerations" of the name Detective Conan.
2706 users added this.
Hinata began playing volleyball after seeing the "small giants" who played the sport when he was in elementary school. He suffers a crushing defeat in his first and last tournament in middle school at the hands of his rival Tobio Kageyama.
4111 users added this.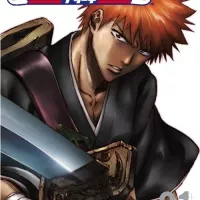 Kurosaki Ichigo is not your average, everyday 15-year-old high school student. He has from as far he can remember always had the ability to see ghosts and spirits.
23627 users added this.
Thee story of Black Butler follows one wealthy young aristocrat, Ciel Phantomhive, and his demond butler Sebastian, who is known as One Hell of a Butler. Just a stone's throw away from London lies the manor house of the illustrious Phantomhive earldom and its young master, Ciel Phantomhive.
11431 users added this.