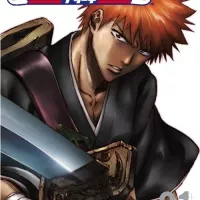 Kurosaki Ichigo is not your average, everyday 15-year-old high school student. He has from as far he can remember always had the ability to see ghosts and spirits.
22814 users added this.
Aliens, Espers, and Time Travelers collide around a young girl with the most ultimate power. The Melancholy of Haruhi Suzumiya is about a girl known as Haruhi and a boy she meets in school.
8713 users added this.
Mahoro was employed as a maid by Suguru Misato who was the junior high school student who was living alone, and she came to his house. Because she took care of him heartily every day, there was no break in his tension.
374 users added this.