Beastars is a Japanese manga series written and illustrated by Paru Itagaki. It was recently adapted into an anime on netflix.
743 users added this.
Yamada is a high school student, and a virgin, who aspires to have 100 casual sex partners. Despite this, she soon finds herself targeting and pursuing only one boy.
1155 users added this.
Bishoujo Senshi Sailor Moon is a story about a klutzy, crybaby, 14 year old underachiever named Tsukino Usagi who was given some transformation items and super powers. Usagi transforms into the pretty, sailor suited fighter called Sailor Moon to fight against evil.
4137 users added this.
Kyosuke Kosaka, a normal 17-year-old high school student living in Chiba,[3] has not gotten along with his younger sister Kirino in years. For longer than he can remember, Kirino has ignored his comings and goings and looked at him with spurning eyes.
436 users added this.
Chihiro and her family are on their way to their new house in the suburbs when her father decides to take a shortcut along a lonely-looking dirt road. After getting out of the car and walking along a path for a while, they discover an open-air restaurant filled with food but with no workers or customers present.
15806 users added this.

Ani.me's official listing has the Your lie in April storyline, reviews, and Your lie in April pictures that you need. Get to know everything about this Television Series show.
3485 users added this.
A boy named Sho/Shawn tells the audience he still remembers the week in summer he spent at his mother's childhood home with his maternal great aunt, Sadako/Jessica, and the house maid, Haru. When Sho/Shawn arrives at the house on the first day, he sees a cat, Niya/Nina, trying to attack something in the bushes but it soon gives up after it is attacked by a crow.
393 users added this.
Late 19th century. Young, handsome and wealthy English nobleman Jonathan Joestar seems to have everything people crave for.
5039 users added this.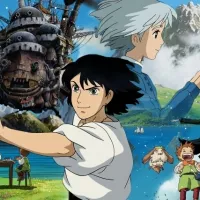 The curse of an evil witch turns a plain young hat-maker, Sophie, into an old woman. Sophie runs away to confront the witch and become young again when she rescues a trapped animated scarecrow.
13522 users added this.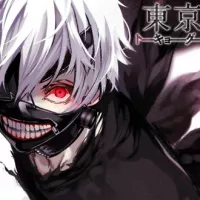 The suspense horror/dark fantasy story is set in Tokyo, which is haunted by mysterious "ghouls" who are devouring humans. People are gripped by the fear of these ghouls whose identities are masked in mystery.
18194 users added this.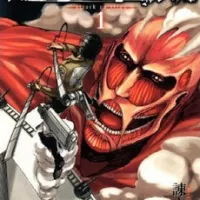 Attack on Titan (literally translated as "Advancing Giants") is a Japanese manga series, and now an anime, originally written and illustrated by Hajime Isayama. The story centers around the lives of Eren Yeager, his adoptive sister Mikasa Ackerman, and their friend Armin Arlert, who live in a world where the remnants of the human population live inside cities surrounded by enormous walls due to the sudden appearance of the Titans, gigantic humanoid creatures who devour humans seemingly without reason.
30202 users added this.
Due to an untimely death of one of its members, a once happy and playful group of friends drifted and grew apart. Living their lives separately from each other, they secretly blame themselves for the horrible accident, and never got to move on even after years had passed.
3887 users added this.