* A new original animation based on the Blood franchise and featuring popular mangaka collaboration Clamp as original character designers. Ukishima Shrine is located in an old, picturesque lakeside town.
986 users added this.
Under the care of her adoptive family, Saya Otonashi has been living the life of an anemic amnesiac, but otherwise ordinary schoolgirl. However, her happy life is shattered when she is attacked by a Chiropteran, learning that she is the only one who can defeat them.
460 users added this.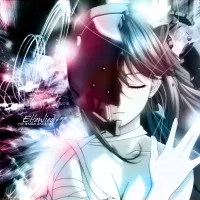 Mutated homo sapiens that have a dangerous telekinetic power is being captured and isolated in laboratories by the government. One of the sixth-sense-possessing humanoids escapes loses her memories and winds up living with a boy from her past.
13876 users added this.
The Diclonius (two-horned human) are mutants created by humans. It has a special ability that can be described as a sixth sense.
482 users added this.
Fullmetal Alchemist: Brotherhood, commonly referred to as FMAB is the second adaptation of the hit manga series Fullmetal Alchemist by Hiromu Arakawa. In 2003, shortly after the manga began its run, the first adaptation titled Fullmetal Alchemist was made.
25437 users added this.
This violent saga takes place in a world mixing modern technology with traditional Japanese culture. Afro Samurai seeks nothing more than revenge on the maniacal murderer who beheaded his father in front of his eyes as a child.
7135 users added this.

Despite the use of the Youth Ordinance Bill to enforce curfews for minors and regulate the use of the internet, young people continue to fight for their own freedom through underground methods. One such group calls themselves SIRRUT.
79 users added this.
Ani.me's official listing has the Blood C The Last Dark storyline, reviews, and Blood C The Last Dark pictures that you need. Get to know everything about this Movie show.
102 users added this.
A world controlled by a sinister brotherhood who hide their fangs behind masks of humanity, known as the Chronos Corporation. While investigating a mysterious explosion near his school, Sho Fukamachi happens upon the Chronos Corporation's Greatest weapon: a techno organic suit of bio armor known as "the Guyver.
597 users added this.