After a traffic accident, Kazuma Sato's disappointingly brief life was supposed to be over, but he wakes up to see a beautiful girl before him. She claims to be a goddess, Aqua, and asks if he would like to go to another world and bring only one thing with him.
3261 users added this.

Ani.me's official listing has the KonoSuba storyline, reviews, and KonoSuba pictures that you need. Get to know everything about this Original Video Animation show.
773 users added this.
Rintaro Okabe is a self-proclaimed "mad scientist" who believes that an international scientific organization named SERN is conspiring to reshape the world according to its own interests. He and his friend Itaru Hashida inadvertently create a gadget able to send messages to the past.
7372 users added this.
Ani.me's official listing has the Gabriel Dropout storyline, reviews, and Gabriel Dropout pictures that you need. Get to know everything about this Television Series show.
525 users added this.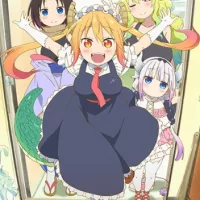 One morning, as office worker Kobayashi gets ready for another day at work, she is greeted by a terrifying sight—the head of a large dragon staring into her eyes from across the balcony. The dragon immediately transforms into a cute, busty and energetic young girl in a maid outfit, who introduces herself as Tohru.
4308 users added this.

Maple doesn't want to experience pain in the VRMMO game she started playing, so she puts all her skill points into defense until she can't even move. Somehow it works better than anyone expected.
295 users added this.

New anime adaptation of Fate/stay night, following the Unlimited Blade Works route
1528 users added this.
A web-series anime by Rooster Teeth about four girls who start attending a school for raising Hunters against the Grim and other threats to the fragile peace of the world. Generally considered to be the first "'anime-styled' anime" of the west to go to Japan.
2399 users added this.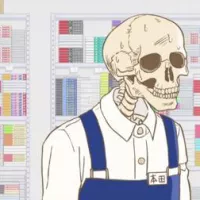 Honda-san is at war - with business, with out-of-print books, and with people who love manga! Who knew there were so many laughs to be found at the manga counter of a bookstore?
104 users added this.
Late 19th century. Young, handsome and wealthy English nobleman Jonathan Joestar seems to have everything people crave for.
5039 users added this.
Bloodthirsty demons lurk in the woods, and nobody dares to venture out at night, save for the demon slayer of legend. Surviving in this harsh world, young Tanjirou takes it upon himself to protect his family–until the day that everything is taken from him in a vicious slaughter.
6472 users added this.
Illyasviel von Eizenberg is one of the characters in the Fate/Stay Night visual novel as well as Anime. She gets her own spin-off in this great magical girl theme featuring characters from the Fate/Zero and Fate/Stay Night Anime TV series.
885 users added this.
The prequel to Fate/stay night. The fourth holy Grail War based on Type-Moon's Visual novel where Magus and their summoned servants fight for he holy grail which will grant them one wish.
5252 users added this.