Magic is a product of neither legends nor fairy tales, but instead has become a technology of reality since a time unknown to people. Supernatural power became a technology systematized through magic, while magic became a technical skill.
670 users added this.

Piano prodigy Arima Kosei dominated the competition and all child musicians knew his name. But after his mother, who was also his instructor, passed away, he had a mental breakdown while performing at a recital that resulted in him no longer being able to hear the sound of his piano even though his hearing was perfectly fine.
1027 users added this.
By its eleventh expansion pack, the massively multiplayer online role-playing game (MMORPG) Elder Tale has become a global success, having a following of millions of players. However, during the release of its twelfth expansion pack: Novasphere Pioneers, thirty thousand Japanese gamers who are all logged on at the time of the update, suddenly find themselves transported inside the game world and donning their in-game avatars.
3468 users added this.
The story starts when a guy called Aono Tsukune fails in getting accepted to a good highschool,so he ends up going to a monster highschool.In the beggining he doesn't know the fact that the highschool where he is is a monster highschool but he realizes soon about this fact.
2978 users added this.
Failure Human Tsukune is unexpectedly put into a school for monsters, where he meets the cute vampire Moka. He later meets succubus, Kurumu, a young witch genius, Yukari, an ice girl, Mizore, and Ruby a second older Witch Adept, Ruby.
4033 users added this.
After living with his father and learning martial arts in the mountains for 17 long years, Yoichi Karasuma is sent to a hectic city-life under his father's orders. He is received by the Ikaruga household -- also a martial arts family -- which practices the Ukiha Divine Wind Style Swordplay.
1453 users added this.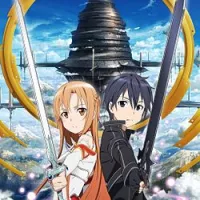 In the year 2022, the gaming industry has reached a new height after the development of the NerveGear, a helmet-like controller that allows the user to fully dive their senses into the world of virtual reality. After a closed beta with only 1,000 testers, the Virtual Reality MMORPG Sword Art Online is launched.
26216 users added this.
During the early 20th century, along with technological advancements, scientists were able to develop sophisticated magic. The combination of science and sorcery was Makinot, circuits made from spells that were put into objects to bring them to life and even gain a personality.
122 users added this.
In the year 2021, mankind was defeated by Gastrea, a parasitical virus, and is forced to live within a wall made of Varanium Monoliths, a metal that is able to subdue Gastrea. Soon, the "Cursed Children", children born with the Gastrea virus who are able to control it—which gives them superhuman abilities—were discovered.
1921 users added this.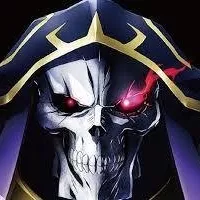 The story begins with Yggdrasil, a popular online game which is quietly shut down one day; however, the protagonist Momonga decides to not log out. Momonga is then transformed into the image of a skeleton as "the most powerful wizard.
4804 users added this.